Not all jobs remain stable in the time of a pandemic. Yet, as people's demand for food and other essentials grows during lockdowns, many stores and supermarkets, see the growing need to hire workers. If you intend to pursue a cashier job, you'd surely find a number of job offers across the country. First off, look at the job announcement to know if you qualify. As a rule of thumb, assess each cashier job description so you'd come up with a targeted resume.
Cashier Job Description
The role of cashiers is important in the success of every retail store. Beyond price checks and receiving payments, their duties and responsibilities cover a wide range of tasks crucial in delivering excellent customer service. This, in turn, results to customer satisfaction, trust, and loyalty.
Besides knowing the basics of how cash registers work, here are common tasks cashiers take on to fulfill their daily responsibilities:
Manage transactions using a cash register and a payment terminal for electronic fund transfer
Keep track of all cash and credit transactions
Address customers' concerns and questions by providing relevant information and guiding them through the process
Scan items and check the accuracy of their prices
Collect payments by cash, check, voucher, or credit card
Ensure both payment and change amounts are correct
Issue receipts
Assist customers to redeem stamps and/or coupons
Put the products inside a bag or box
Address and resolve customer complaints
Process and handle requests for product returns and exchanges
Keep a clean checkout area
Count the money in cash register after the shift and check if it tallies with the total sales
Maintain and compile records and reports
Mind Your Qualifications
As an associate job seeker who has 3 to 5 years of work experience, you need to take note of the following apart from cashier job descriptions. You need to possess the following traits and skills to gain a fruitful career in this field.
Traits
Be courteous at all times. Greet the customers upon seeing them entering the store or while serving them at the checkout area.
Be assertive. You may need to do cross-selling of products and introduce new ones to offer more options.
Be a people person. Smile often. Be friendly, kind, and warm. Talk to everyone politely.
Be flexible. You must be willing to work on shifting schedules and work on evening and weekend shifts.
Technical Skills
A cashier's job requires knowledge in using computers, price scanners, and electronic equipment such as cash register and POS.
Soft Skills
Interpersonal and strong communication skills. The way you deal with and treat people inside the store is a factor that tells how you'd succeed in the industry.
Math skills. Since selling involves numbers and figures, you need to be good at counting and computing, be it simple or complex math.
Other soft skills. Store owners prefer hiring aspirants who are patient, calm, friendly, and efficient. Good time management skill is also a plus. All these qualities are keys to providing great customer service in sales and marketing fields.
Other Requirements
Most cashier jobs require at least high school diploma. In terms of work experience, previous jobs in the same capacity or similar roles in sales are your edge over other job hopefuls. Many store owners, however, welcome recent graduates to fill the cashier post.
Note: These also apply to entry-level job seekers pursuing the same career path.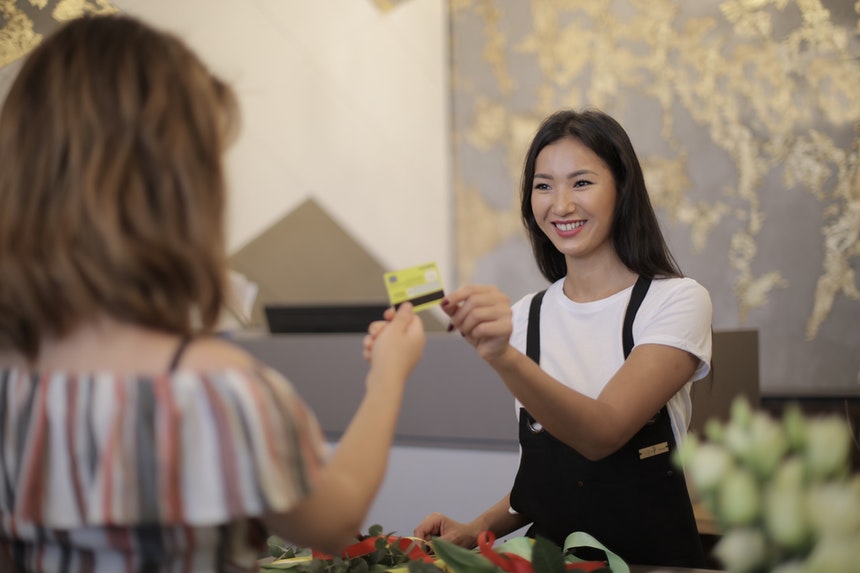 Writing a Cashier Resume
Now, prepare your application tool. What should you include in it? How can it help bolster your hiring chances?
Tailor your resume.
Here's the most effective tip to get higher chance of getting the job: Look at the job ad and tailor your copy based on what the post requires. Read each job description and use them as your guide in writing your application profile. Reword them to present yourself as the perfect match for the position. Just be sure to include the details that truly describe your qualifications.
What else should you do to tailor your copy for the job and make it stirring? Heed these tips:
Put a career tag to let hirers know the certain post you're eyeing.
Include industry keywords and jargon to convey your knowledge in the field.
Use strong action words to describe you as a pro, as well as your strengths' impact crucial in achieving the company's goals.
Write a cover letter to go with your profile and introduce yourself.
Grasping each cashier job description helps in creating a resume. That said; it takes in-depth writing skills to produce a job-winning piece. If you need help with resume writing, or if you're too busy to do it, let an expert writer work on your behalf. Visit our resume writing service page and see how we can help advance your job search.
Sources: Workable | Career Planner | The Interview Guys
Photos by Andrea Piacquadio from Pexels