Have you just graduated from college? If you're stuck in limbo still trying to decide what to do next, learning how to make a resume is a great start. Here are some career advice and resume writing tips for an easier school to work transition.
Acing the College-to-Career Transition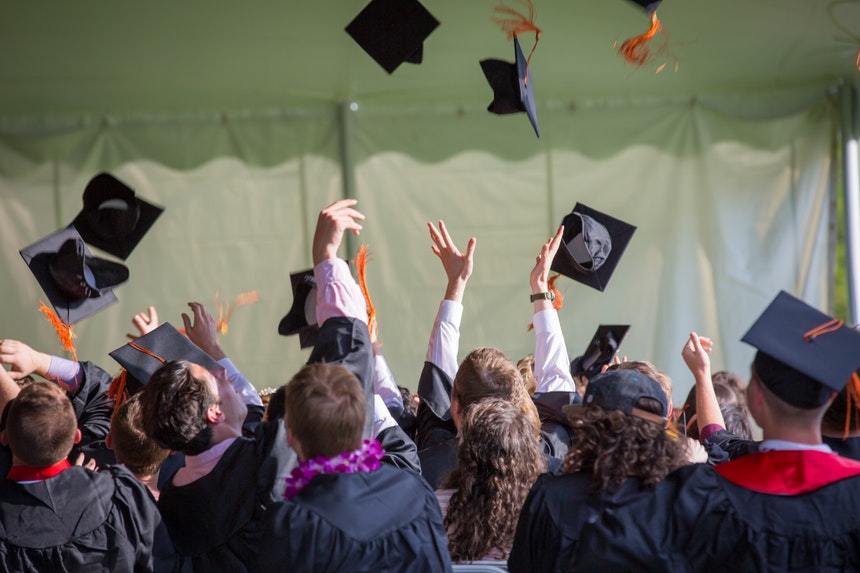 While some are lucky enough to jump from college straight to their dream job, most young adults struggle during this big shift. We know the challenges this shift involves for recent graduates like you, from being college students to working professionals. To help you make a successful leap into the working world, here are some useful tips from Mac's List.
1. Accept that you're in transition. 
The first step for a smooth shift is to be true to yourself and others about your situation and the challenges that this entails. "What are your plans now?" will be the most frequent question you'll hear now that college is over. You can admit that you don't have the answer yet. Doing this reduces the stress from expectations and gives space for you to explore your options.
2. Keep a journal. 
Be consistent and find time to write down your thoughts and dreams each week in your journal. This will help you organize your thoughts and remind you of your goals at times when you feel lost. Keeping track of your progress and making sure your plans take place are easier this way.
3. Create or join a support group. 
Remember that you're not the only one experiencing transition. Build or join a group with your friends who are stuck in limbo like you. They will prove to be a valuable network for support, information sharing, and professional growth. Meet often, talk about your career goals, and plan the steps on how you can all get there.
4. Hone your soft skills. 
Firms value and seek applicants with soft skills such as strong work ethic, communication, leadership, flexibility, and good time management. They maybe innate but you still improve them through focus and practice.
5. Learn a hard skill or two. 
Unlike soft skills, you can learn a hard skill by taking short courses and training. Studying and getting certified for hard skills relevant to your target job will give you a great head start.
6. Stay up-to-date. 
While you're in transition, the needs of the job market and employers often change. You should keep up with the latest job search and resume writing trends so you won't be left out when you finally decide to compete and join the workforce.
Learning How to Make a Resume
Although new grads like you have little to no work experience to show, you can still have a strong resume that can get you hired. Here's how to make a resume for recent graduates like you.
1. Choose a resume style or format.
Before going down to resume writing, you should first decide which resume style to use. Why? Because it can affect how you describe, organize, and list all key sections of your resume. Here are your choices.
Chronological
This is the most common resume type that highlights your experience. It lists your work history in reverse chronological order with your current or most recent job first, followed by your other jobs. Newly grads can use this if they have related experiences to list, such as internships or on-the-job trainings.
Functional
Unlike the first one, this resume format focuses on your skills, abilities, and achievements. Most job seekers who use this resume style include those who are changing careers, have employment gaps, and with limited work experience like you.
Combination
As the name implies, this resume type is a mix of the first two resume formats. It highlights the relevant skills you have and provide a chronological work history that most employers want to see.
Targeted
This resume type is reserved for job seekers with both related and unrelated experiences to their target job. This format allows them to focus on relevant past jobs and downplay those that don't add value to their job search.
2. Start with your name and contact details.
If you're wondering how to make a resume, then keep these details your prime focus. As much as possible, make it easy for your future employer to contact you. Here are the things that you should include, complete and error-free.
Name:
Using a name other than your birth name in your resume is okay as long as it is consistent with all your other job application requirements. These include your cover letter, business card, website, and social media accounts. You can also include your nickname along with your full name. Just enclose it in a parenthesis or quotation marks.
Mailing Address:
It is your call if you will include your mailing address on your resume or not. If you are concerned about your privacy or will be relocating soon, you can opt to include only your city and state. However, if you're putting your address, make sure it is your complete permanent address.
Email Address:
Use a personal yet professional email address. If you don't have it yet or if it's too casual to use ([email protected]), sign up for a free email account to use for your job search. After your resumes, make sure to always check it so you can respond to your job search related emails promptly.
Phone Number:
Ensure that your phone has a voicemail system so that hiring managers can still leave a message when you can't answer their call. It should sound professional and include your name so that employers would know that they are calling the right person.
If you have a LinkedIn account, personal portfolio, or website, also include the URLs in your contact section.
3. Maximize your resume summary. 
Also known as the summary of qualifications or qualifications profile, this section sums up all the value you can bring to the company. You should place it right below your name and contact details. Maximize this part by proving that you have the qualifications written in the job listing of the position you're applying for.
Pro Tip: Make your resume stand out by using keywords from the job listing. Both ATS- and recruiter-friendly, doing this will help show that you're the most ideal candidate for the vacant position.
4. Education section follows.
In lieu of work history for professional resumes, your new grad resume should continue with your highest educational attainment. Check if your degree is relevant with the job requirements. List the most recent academic qualification first.
Pro Tip: If you have a GPA 3.5 or above, it is a good strategy to mention it on your resume. You can also include any academic awards to further impress your future boss and increase your chances of getting noticed.
5. Hype your relevant work experience.
Since you have yet to acquire work experience, your internships, volunteer works, and part-time jobs will take over this space. Write down your most recent one first and don't forget to mention the company or firm, your position, and how long you assumed that post.
Pro Tip: The key here is in the details. Rather than what you did, focus on what you achieved. Highlight your relevant duties and list your quantifiable feats during your stay.
6. Enhance your salability with a knowledge and skills section.
Even though you don't have direct work experience, a well-written knowledge and skills section can help you create a strong and appealing resume. This section supports the achievements highlighted in your experience section.
Pro Tip: Use bullet points to list all your hard and soft skills that are related to your target job. While there are thousands of possible skills you can name, here are the top in-demand soft and hard resume skills for recent grads as listed on Indeed.
Hard Skills
Bilingual or multilingual
Database management
Adobe Creative Suite
Network security
SEO/SEM marketing
Statistical analysis
Data mining
Mobile development
User interface design
Marketing campaign management
Storage systems and management
Programming languages (Perl, Python, Java, and Ruby)
Soft Skills
Integrity
Dependability
Effective communication
Open-mindedness
Teamwork
Creativity
Problem-solving
Critical thinking
Adaptability
Organization
Willingness to learn
Empathy
While these are the basic sections of a resume, don't limit yourself with just this. If you see fit and relevant, you may add other sections like Awards, Leadership Activities, Certifications, and Professional Licenses.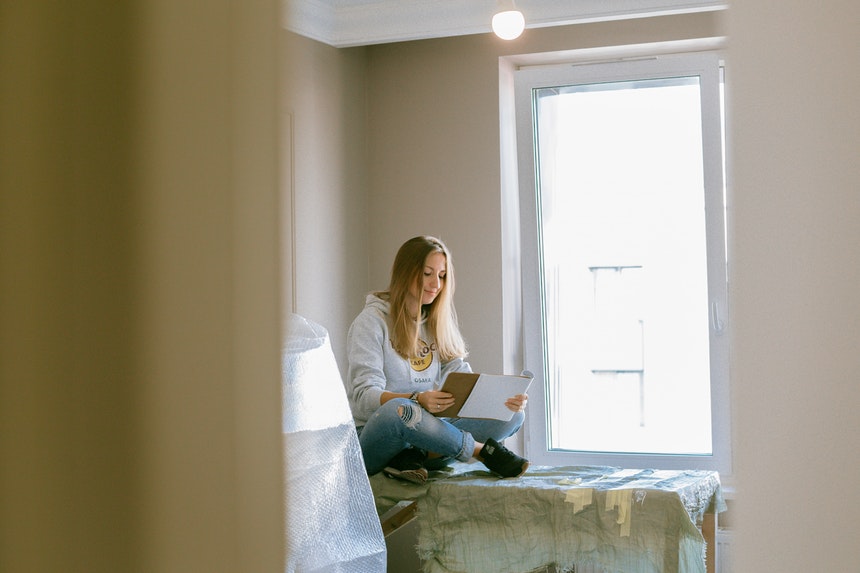 Tips on How to Make a Resume
1. Use resume examples.
It can be hard to start writing a resume when it's your first time. Using resume examples can give you ideas on how to organize and format your resume. Feel free to refer to these entry-level resume samples. However, don't forget to personalize and revise it to fit your own background and experience.
2. Format your resume.
Before submitting your resume, make sure that you follow the typical professional standards.
Use consistent spacing and even-sized margins on all sides.
Keep your resume to one page.
Choose a basic font style such as Arial, Times New Roman, Calibri, Helvetica, or Georgia.
The font size should be no larger than 12 and no smaller than 10.5.
3. Proofread, revise, and proofread it again.
It's hard to spot the typo and grammatical errors if you will check your own output. You need a set of fresh eyes to proofread your resume effectively. Ask your trusted friends to double-check your application before you send it.
Yes, learning how to make a resume can be time consuming, but it's also rewarding. If you want to increase your chances of getting hired, try our entry-level resume writing services. Call us at 1 (888) 846-9272 to know more about our offers.
Source: Mac's List | The Balance Careers | Indeed