Although in demand, pursuing an IT career isn't easy. Further, success in this field requires a creative mind and topnotch coding skills. But if you want to take on the challenge, here are the job outlook, list of IT jobs, and their median pay yearly.
Your Future in an IT Career
The Best Careers in IT and Their Median Pay
Research scientists – $118,370
Network architects – $109,020
Software developers – $105,590
Security analysts – $98,350
Database admins – $90,070
Systems analysts – $88,740
Programmers – $84,280
System admins – $82,050
Web developers – $69,430
Support specialists – $53,470
Job Outlook
As per the US Bureau of Labor Statistics or BLS, the number of computer and information technology jobs will likely grow up to 13 percent from 2016 to 2026. This means extra 557,100 new jobs in the market—faster than the usual. In fact, the work demand will be greater in cloud computing, the collection and storage of big data, and information security.
13 Greats to Serve as Inspiration in Your IT Career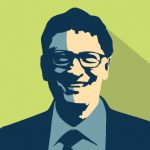 1. Bill Gates
A Harvard dropout, Bill rewrote a computer language for Altair, sold it, and became the co-founder of Microsoft. He revolutionized personal computers or PCs.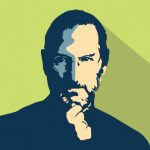 2. Steve Jobs
Known for his commitment to his vision and beliefs, Steve modernized PCs and tablet computing. With a bright mind, he grasped what people want and found success in innovating phones and animated movies.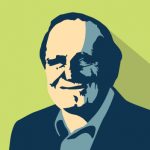 3. Douglas Engelbart
An engineer who planned to improve computer networks for better dealings, Douglas is an Internet pioneer. In addition, he discovered the mouse and improved hypertext along with Ted Nelson.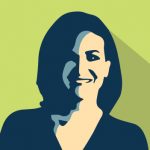 4. Sheryl Sandberg
A summa cum laude from Harvard College, her first job is in the government. At length, her stints at Google and Facebook opened the door for women empowerment in top-level posts, making her "powerful" in the digital world.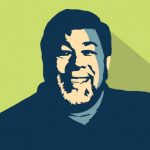 5. Steve Wozniak
Steve Wozniak, a programmer, along with his long-time pal Steve Jobs, founded Apple, the firm that signaled the onset of the new PC era.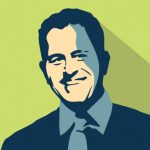 6. Michael Dell
With no college degree, Michael thrived in forming a business that sold PC units. Likewise, his success in the business paved the way for notebooks and other mobile devices.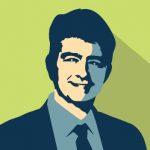 7. Pierre Omidyar
With much interest in PCs, Pierre wrote the code for an interactive website that offers auction and online listings. Thus, in 1995, he launched an auction site now known as eBay that grew and sells a wide range of stuff.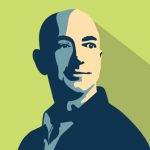 8. Jeff Bezos
Part of IT's growth is the success of e-commerce, the industry produced by the ingenuity of Jeff Bezos. Hence, he became a self-made billionaire after founding the online retail giant Amazon (dot com).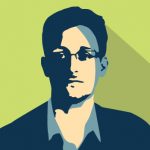 9. Edward Snowden
Still controversial for the data leaks on US surveillance programs, a few sees Edward as an IT whiz. A former systems admin, he helped shaped the IT industry when he posed a challenge between data privacy and national security.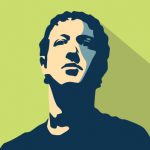 10. Mark Zuckerberg
A Harvard dropout, Mark thought of building a campus-only network in prep school. With his dreams of making a global social networking site, he developed Facebook with his friends Eduardo Saverin, Chris Hughes, and Dustin Moskovitz.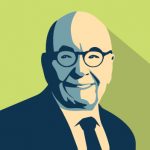 11. Rupert Murdoch
A media mogul who inherited newspaper publishing from his father, Rupert rose to grow and expand the business. His ventures in newspaper, TV, film, radio, social media, and the web, however, are his greatest impacts on IT.
12. and 13. Sergey Brin and Larry Page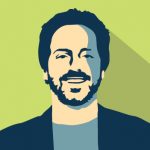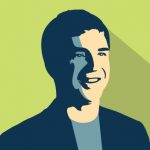 Both computer scientists and born in the same year, Stanford buddies Sergey and Larry made today's largest search engine firm, Google. They aim to help online users find the most useful pages by search boxes. Since 1998, Google has used various algorithms, the basis for the indexing of search results.
Troubleshoot Your IT Resume
So, whom among the 13 greats above do you want to be like? Resume Prime believes tech-savvy people like you have the potential to follow the trails of these IT greats. However, that feat takes time. You must pursue a passion and be creative to join their ranks.
Since not all IT jobs have the same requirements, a basic resume won't cut it. Besides, to start your IT career, you must first impress the hiring manager with a tailored IT resume. Take the time to tailor your resume to the specific firm or job you want. Therefore, if you're not sure you can write it well on your own, we're here to help. With or without work experience, our expert resume writers can highlight your relevant skills and strengths. Contact us today to learn more!
Source: US Bureau of Labor Statistics | Computer Science Online | Biography