If you're looking for an industry that will never go out of trend, then food service is the best choice for you. Aside from the growing market, this field also provides lots of opportunities for job seekers. Start your career journey now and create a food server resume that gets you hired.
Why Enter the Food Service Industry
Indeed, food is one of our basic needs for survival. Aside from our need to consume enough amount of food to fuel us in doing our daily tasks, it is also an essential part of our social interactions. Birthdays, holidays, and celebrations of little milestones in our lives usually involve feasts. This, in turn, makes the food industry, in general, one of the thriving markets today.
According to Vault, "Restaurant and food service industry is a $660 billion industry in the United States." The busy lifestyle of most people in the US is a great factor in this increasing data. Since most people don't have enough time to prepare meals due to their hectic schedules, they just order their meals from food chains. Based on the Bureau of Labor Statistics report, "Employment of food service managers is projected to grow 11 percent from 2018 to 2028, much faster than the average for all occupations." So, if you're looking for a part-time or full-time job in the food service industry, this is the right time to venture into this career.
Restaurant Server as a Career: Duties and Responsibilities
Food server is an umbrella term for anyone who works in a place that serves food and drinks. They perform a variety of tasks including stocking supplies, serving food and drinks, handling payments, cleaning the area, and assisting customers with their orders. They can work in restaurants, fast-food chains, cafes, and hotels, among others.
Aside from serving skills, it's also crucial for food servers to have great customer service and leadership skills. These vital soft skills are essential for these will help them adapt with today's fast-paced environment. Do you want to learn more about server resume tips? Keep on reading to know more!
Server Resume Writing Tips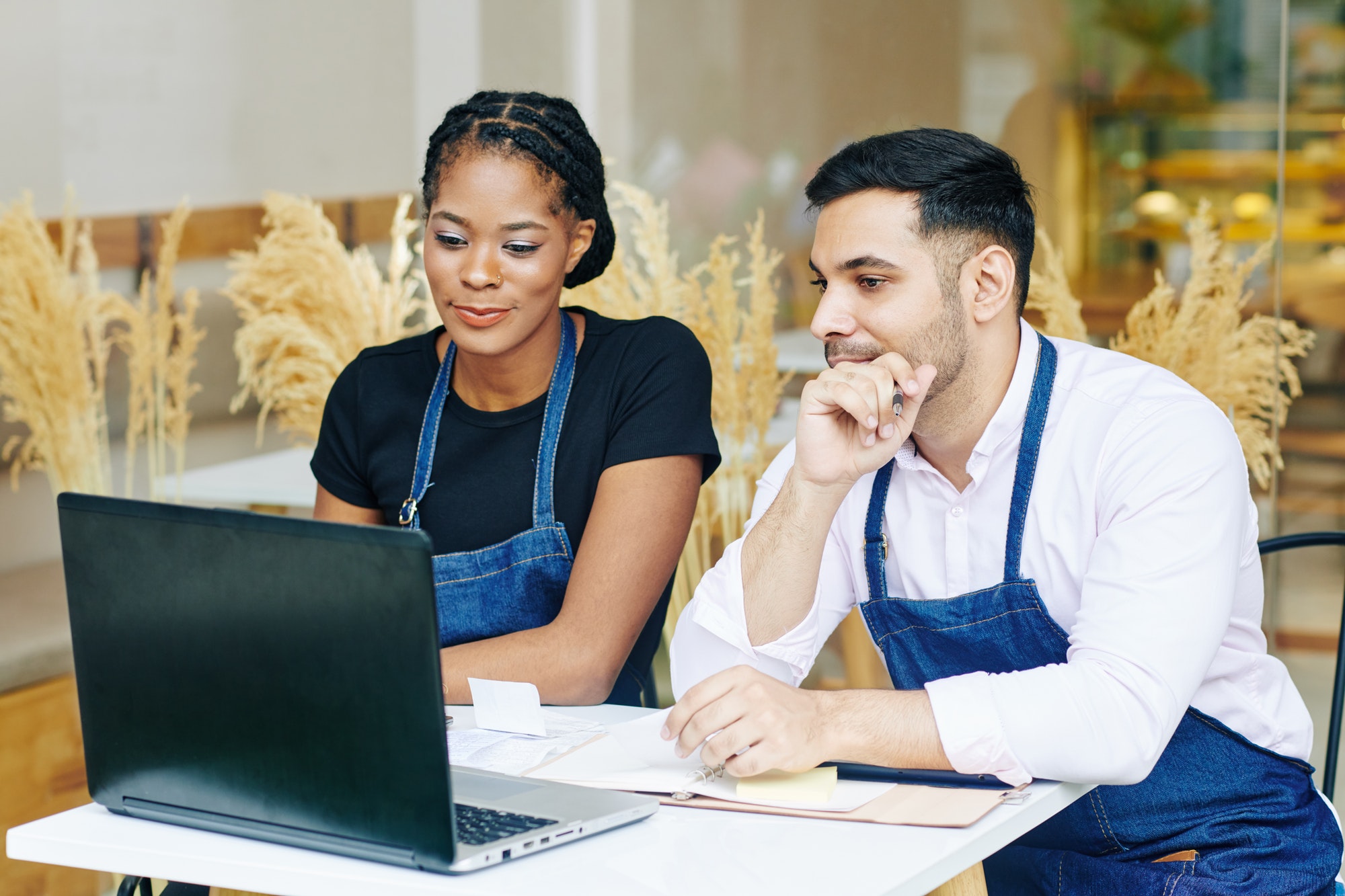 1. Feature your skills
Your server skills can be grouped into two: hard skills and soft skills. Hard skills include all the technical skills related to your job. These skills can be acquired from training or seminars. On the other hand, soft skills are the transferable skills that you can apply in any type of job. This includes thinking and social skills that you can use to work alone or with a team.
2. Mention your professional experience
Do you have any background in food service? Be sure to include your years of experience in your profile. This will surely give you better chances to capture your hiring manager's attention. It could also be your winning edge and makes you a step ahead of other applicants.
3. Use keywords
Before you write your resume, it is important to check the job description first. This way, you'll be able to determine the keywords that you can add into your application. Putting related keywords on your resume will help with the proper indexing of your profile. Through this, you'll be able to pass not only the hiring managers' keen eyes but also strict software such as applicant tracking system (ATS).
4. Establish your online profile
Increase your chances of getting hired by creating a LinkedIn account. Your optimized LinkedIn profile will help you build online networks and reach out to potential employers. Aside from LinkedIn, you must also keep all your social media profile clean and professional. You'll never know, your hiring managers might check your personal background too.
5. Use proper resume format
Choose a format that will best highlight your skills and career experience. Doing this will also hide your weaknesses, such as employment gaps. Learn more about resume formats with the help of our career experts and work with them to create a topnotch resume.
Boost Your Hiring Chances Today with a Job-Winning Server Resume!
The future of food service is very promising. With the advent of technology, innovations in this are continuously developed, thus offering more perks to customers. Take this chance to enter this career! Write a job-winning resume that will help you snag your target job. You can also seek professional help with our resume writing services. Let our career experts help you write the best server resume that will help you land the job fast.