In the span of time you have to face your prospective employer, it's normal to be nervous about it. There's a pretty good chance that you might slip on a detail; salary negotiation for instance. If you want to establish rapport with your prospective company, practice these tips before you show up for the interview.
How Will You Establish Rapport with Your Prospective Employer?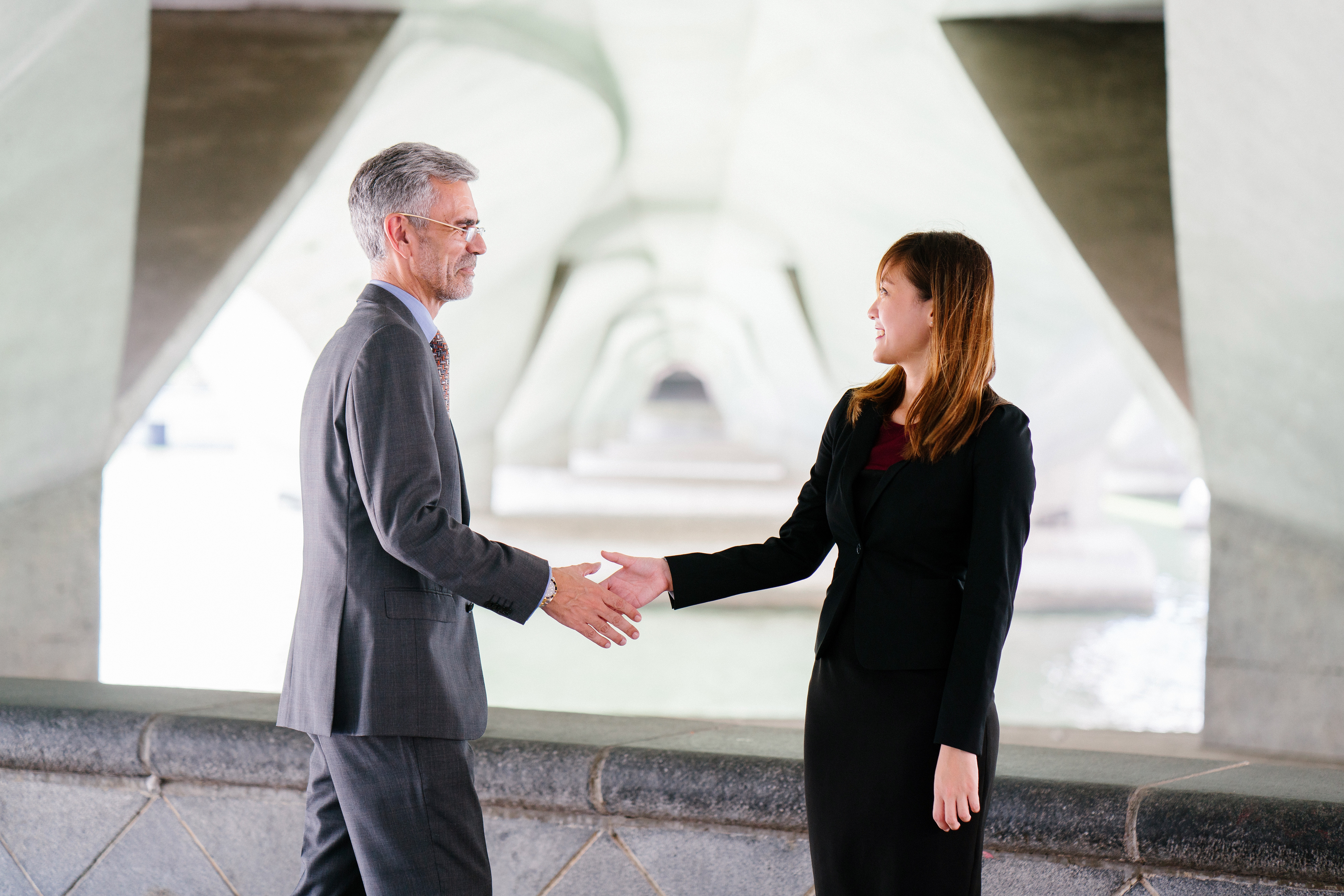 1. Project a Professional and Friendly Attitude
Strike a balance, so you don't end up being stereotyped. Being too professional will make people feel like you're not fit working with humans. Meanwhile, being too warm will make them think you're not fit with the corporate culture.
2. Be Interested with the Company
Prepare a list of two or three questions that you would like to ask the interviewer. Keep an observant eye on the culture and good qualities of the company. Don't feign interest; be genuine with your queries because the interviewer will find out whether you just ask it for the sake of flattery. Do another trick, which experts call mirroring. Listen closely to the one who's talking to you and interpret it. Repeat your interpretation in a form of a question.
3. Calm Down
Establishing rapport with your prospective company will not happen if you're nervous to express in the right manner. You should focus on everything corporate, not on your wretched cold feet and wobbly knees. It is easier to project if you are focused on a single thing-giving a  great impression to your prospective employer.
4. Communicate Clearly
Communication is not purely verbal. Keep an eye on your body language: practice that handshake; check your eye contact.  Keep your confidence level high and focus on whoever is talking to you.
5. Keep Everything Positive
Keep it in a good light, even if something goes wrong. This might range from simply diverting attention to a negative topic to laughing at a blunder.  In your interview, focus on the bright side of both the company and you as the applicant. You need to be affirmative even if you think that you bombed the interview. You may not get the job, but at least you may still get the connection.
6. Be Confident
There is just one key to be the confident applicant you wanted to be: dress and groom very appropriately and focus on your appearance. Looking like you are the perfect candidate is equal to being one. The idea is that looking good boosts your overall confidence, and yes, even your esteem about your skills and expertise.
7. Show Appreciation
Being able to send a simple acknowledgment or a thank-you note the night after being acquainted is a graceful way to keep the doors open for you. What more, being appreciative is a sign that you are not just interested in the salary but also the job and the company.
Establishing rapport with a prospective employer has no fixed formula. However, the one key that always works is being prepared and attentive to each person you meet along the way.
If you want to impress another prospective employer, let Resume Prime help you by creating your standout resume.
Image Source: pexels.com