For a variety of reasons, many people decide to take time off at some point in their careers. They might take a job break to look after a loved one, become a stay-at-home parent, go on medical leave due to disabilities, or pursue their long-term dreams. Whatever the reason, going back to work after a hiatus can be intimidating. But with some planning, patience, and an impressive resume, you can succeed in your next job search.
Nonetheless, how do you explain employment gaps on your resume positively so that you can get interviews? In this article, we will discuss what a career gap is and the typical causes of one; along with effective tips to create a compelling resume that shines out despite your employment gaps.
What is Employment Gap?
A career gap, also known as an employment gap, is a specific period wherein a current job seeker wasn't professionally working or open to any work opportunities. Gaps in employment can occur voluntarily or involuntarily and can happen for a variety of reasons. And depending on the reason, employment gaps can last anywhere from a few months to a number of years.
Common Reasons for Gaps in Employment
Gaps in employment frequently result when an individual puts other obligations ahead of work. But apart from these, there are other valid reasons for someone to take a break from work, and some of the most common ones are listed below:
Personal Development
Some gaps in employment happen because some employees want to pursue further education or may decide to go back to school to develop their skills or the ones related to their industry.
Medical Leave and Burnout
Burnout and health issues are the main reasons some professionals are forced to take a break from work. In fact, the World Health Organization defines burnout as an occupational phenomenon and the leading reason for productivity loss and absenteeism. As such, don't hesitate to tell recruiters that you took some time off to improve your well-being after experiencing burnout in the workplace.
Parental Reasons
Insufficient parental leave policies at certain companies are also common reasons that may force expectant parents to quit their careers in order to support their growing families.
Family or Caretaker Obligations
Family-related or caretaker obligations frequently involve a lot of time and effort, which might also lead to career gaps.
Layoffs
Sometimes, companies choose to lay off even their best and brightest employees to save some overhead costs, or to align with a new organizational direction. In most cases, employees who have been laid off have trouble finding a new job which also results in gaps in employment.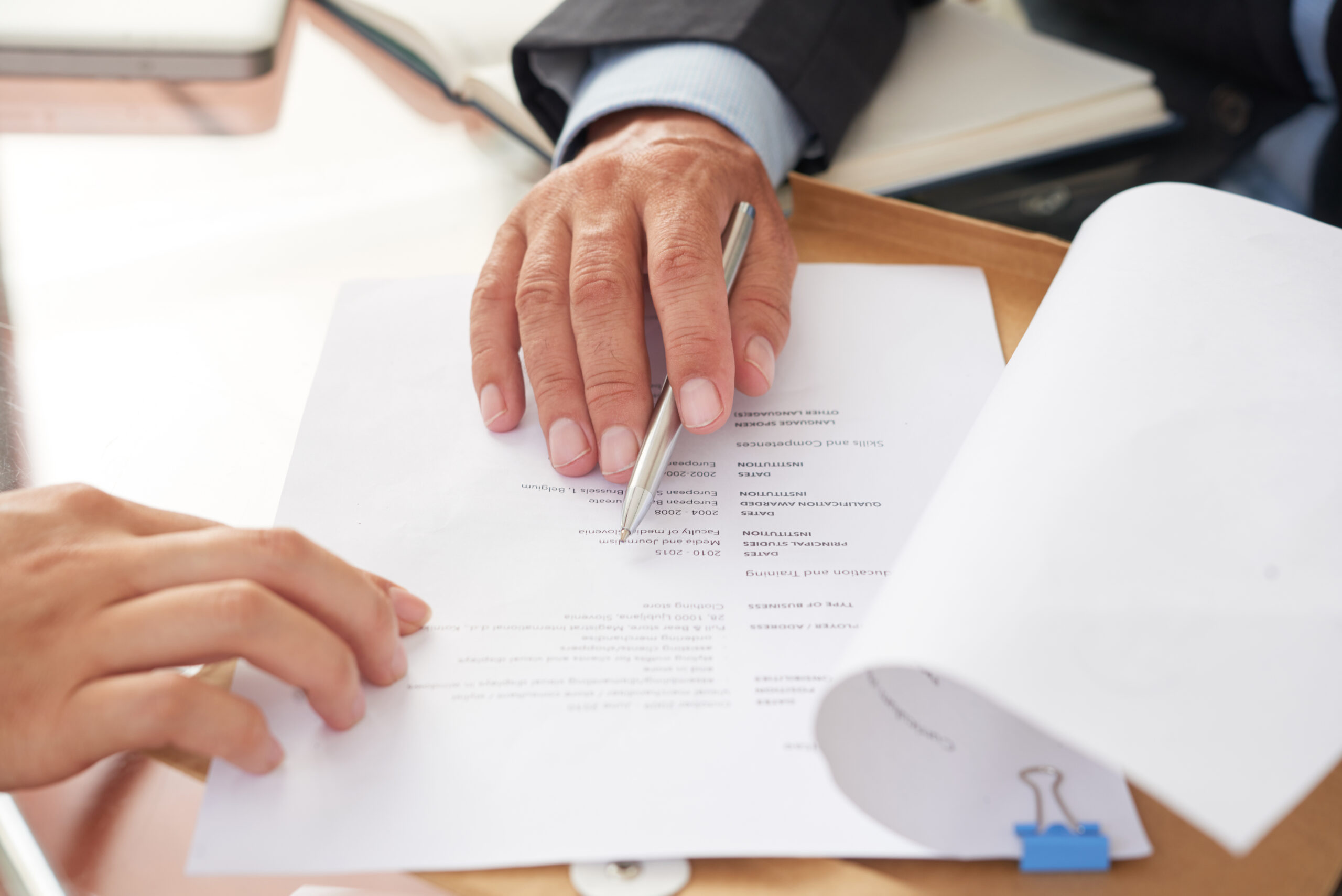 How to Explain Gaps in Employment?
While having a career gap is common, gaps in employment can raise questions when you apply for jobs. This is why having the chance to discuss career breaks is crucial because it might reveal key information about your character and work ethic to a hiring manager.
So, when these opportunities arise, you should be prepared to explain any gaps in employment. How? Follow these steps to explain your career gap effectively:
1. Prepare in advance.
Assuming that you will be questioned about the gaps in your employment is the best strategy. Doing so, may help you prepare your response in advance and won't be caught off guard if hiring managers do in fact ask the questions.
2. Address and explain what you did during the job gap.
Did you experience burnout? Did you return to school or take care of a family member? Perhaps you have been laid off due to organizational changes. Regardless of what happened, be honest and explain to the hiring manager the reason behind the employment gap if asked. Without getting too personal, give a brief explanation of your current circumstances and what has changed to enable you to reenter the workforce.
3. Don't badmouth your former employer and focus on what you gained.
Focus on the positives instead of discussing how awful your former employer was or how rough it was to be unemployed. Use this part to show them how your unforeseen circumstances shaped you for the better instead, and discuss how you picked up new skills that you could bring to the table.
4. Stay confident.
Self-confidence is a must in explaining gaps in employment. Why? Because getting incredibly anxious about it will raise some serious red flags. The hiring manager might feel a little unsure, too, so take time to practice your communication skills and answer your interview questions with confidence.
How to Fill in Employment Gaps on Resume?
Despite the fact that it's important to be honest about your work history, mentioning gaps in employment on your resume might be counterproductive. So try not to have employment gaps on a resume whenever possible.
But what can you do to fill in the employment gaps on your resume? The following hacks will help you fill the employment gaps on your resume. Use them wisely, and they could completely change the situation!
If you engaged in worthwhile activities in between employments that helped you learn new skills, mention them. This will allow companies to connect your talents with the position they are looking to fill.
Another way to fill in the obvious gaps between the jobs you held is to include your freelance gigs and other unpaid tenures. Likewise, these details alone can explain your absence. Place them along with your professional experience.
Start your own project, volunteer in the community, or organize events for those drawn to your area of expertise. Regardless of whether you "succeed" or not, you now have a project to add to your resume that demonstrates your creativity, motivation, and initiative. Moreover, you will broaden your network and your opportunities.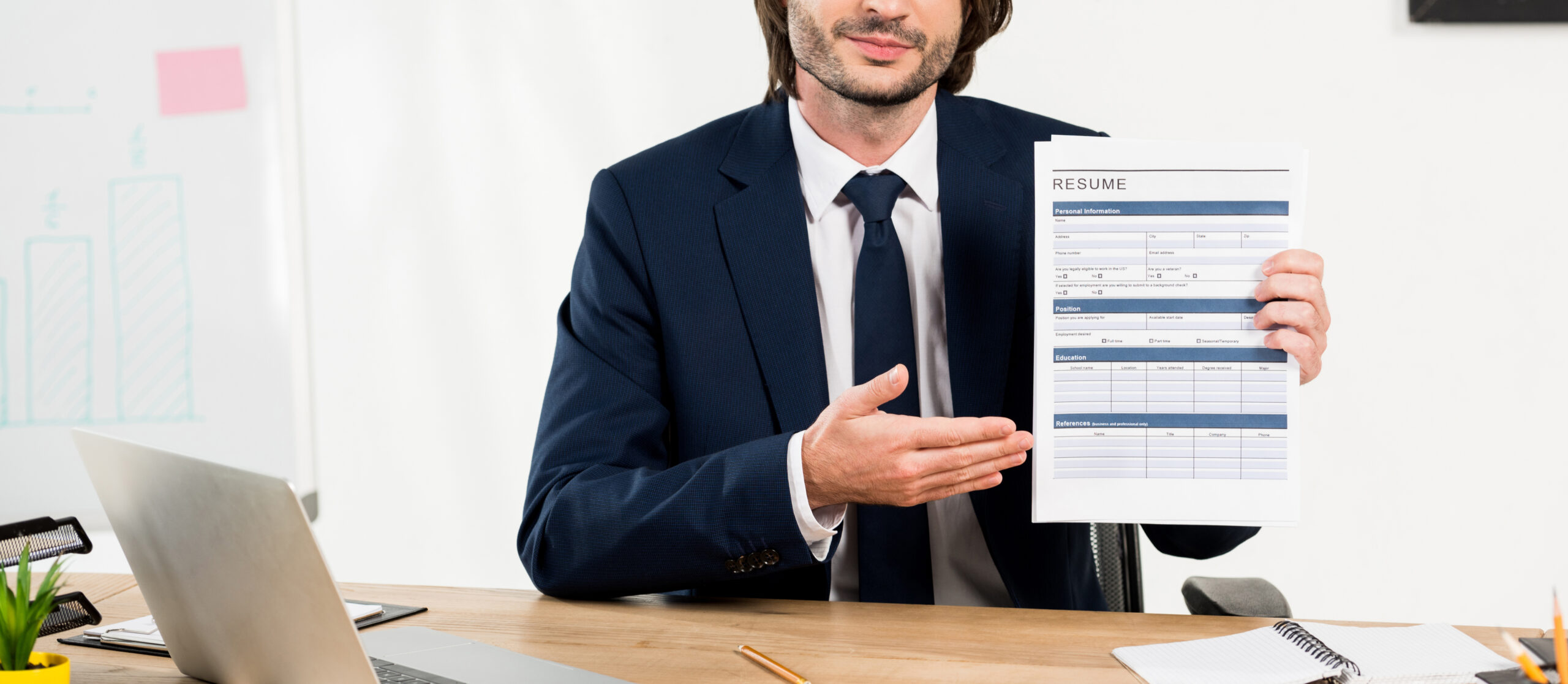 Tips on How to Make a Job-Winning Resume
The way you spend your time while you're unemployed is typically more significant than the cause of your time off work. Therefore, instead of focusing on the drawbacks of your unemployment gap, try to emphasize the benefits you gained during your hiatus when filling in the gaps on your resume.
Your choice of resume format is crucial because it directs how you want to present yourself to the employer. You need not choose among the popular formats. Your condition must be your basis in choosing what format to use. What suits you best is the functional or combination format. This one helps stress your soft and hard skills, strengths, and other assets you can bring to the table. Thus, avoid using the chronological format to downplay the gaps in employment on your resume.
Whatever holds you back in your job pursuit, a resume in hybrid or functional resume format can save your quest. Further, without planning to conceal your weaknesses, employment gaps, or short work experience, this format will work to your advantage.
2. Convert negatives into "harmless" information.
One common shortcoming among applicants struggling with past employment "mess" is the inability to make negative details sound good. Likewise, it takes an ounce of artistry to turn "imperfections" to boosters. So, how can you do it?
Learn from the examples below that point to specific circumstances.
Retrenchment
Retrenchment may sound negative to hiring managers. Hence, clarify it. If possible, don't use it. Instead, replace it with positive phrases such as "job relocated or moved," and "unit closed." Honesty can be your best weapon in learning how to make a resume without sounding desperate. Moreover, false information often shows one's desperation to get a job.
Prison Experience
Job hopefuls with criminal records often bear the burden of discrimination in the labor market unless they give a "twist" to the time they spent in prison. If you're in this situation but you're confident of the skills and training you gained while serving your sentence, add each detail with care.
For instance, instead of writing the prison duty assignment you held, you may just mention your duties along with the employer, state, or county. "State of Maine" sounds better than "Maine State Prison." While both are acceptable, the latter raises a red flag, booting you from the race. This technique isn't dishonesty, but simply a way to avoid prejudice. In addition, give the specifics during the job interview.
Pregnancy and Child Care
Prolonged leaves and homestays after pregnancy are two situations mothers don't want to tell their future bosses. As a result, many say they've been "self-employed" to hide their long maternity leave. Instead, place and give examples of the skills you honed in the full stretch of your absence. Then again, organization, management, and multitasking are a few skills you have developed during motherhood.
3. Exclude the months in the dates of employment.
Placing the year under the professional experience section is the best way to "hide" employment gaps. Without the months, you can disguise or shorten them in the eyes of the recruiter. Through this tactic, you need not explain your absence whatever your reason may be. See the following samples:
Poor example
Manager, January 2015 – April 2016
Assistant Manager, March 2012 – February 2014
Good example
Manager, 2015-2016
Assistant Manager, 2012-2014
4. Supplement your copy with a cover letter.
If you can't find the right place to put the details of your hiatus or to explain it further, a cover letter will suffice. Through it, you can explain your absence from the workforce and insist on your eagerness to re-enter it. In particular, be honest. Tell the whole story and focus on the reasons, but keep your letter professional.
Team Up with Our Experts and Get Your Resume Noticed!
A clear gap in employment history cannot be avoided by professionals in any sector. So don't be ashamed of the gaps on your resume, and when an interviewer asks you about them, be honest and confident in your response. Give specific examples of how you've used your free time productively outside work; and most importantly, explain why you're so extremely passionate about the job you're applying for.
Besides, most recruiters believe workers with an impressive record of employment are dependable and will get their trust and nod. So be sure to send an impressive resume that makes you the perfect candidate for the job despite your imperfect work history.
If you still don't know how to improve your resume to get noticed by hiring managers, seek the help of a professional resume writing service. Resume Prime is an expert in making resumes for aspirants with employment record issues. We'll hand you a resume tailored to what you need and to what the job requires. We write cover letters, too, that will help you justify your absence and convince the recruiter you deserve a comeback. Let's get started!