Most employers believe that people who dress appropriately for job interviews have more chances of success. Besides preparing for the job interview questions and tools, preparing what to wear is also a must. Because whether you like or not, your appearance is the first thing employers notice about you, and we all know that first impression lasts. So it pays to think carefully about your job interview outfits before the actual day arrives.
The way you dress not only shows that you're taking the opportunity given to you seriously, or that you wish to set a good impression. It can also prove that you respect the employer and the interviewer.
Deciding what to put on isn't as difficult as you might think though. Here are some tips to help you achieve a refined, professional look.
Tips for Job Interview Outfits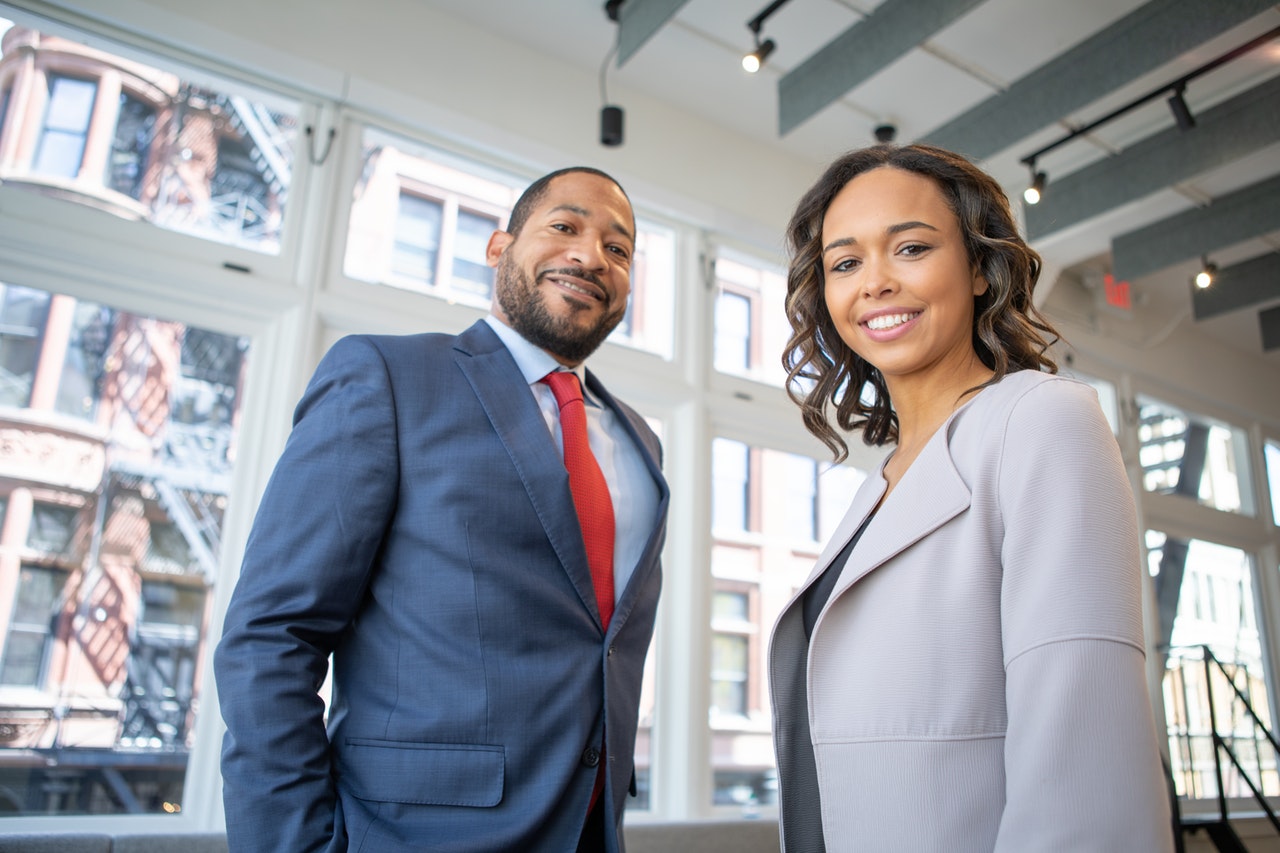 How you dress in a job interview can make or break you, so be sure to wear your best business-like outfit to make a great first impression.
1. Present yourself professionally.
Remember that you want to project a professional image. Select clothing that suits you and makes you look businesslike. Be sure that it's clean and neatly ironed. Wearing clothes that fit can help you feel confident and comfortable in the interview.
Your grooming and hygiene are very important; hair should be styled in a neat and manageable style so keep it away from your face. Make sure you have clean fingernails, fresh breath, etc. For men who have facial hair, make sure to give it a trim before the interview, so that you look clean and business-ready.
2. Match the interviewer.
Matching the corresponding dress code of the company that you're applying for is an easy way to convince hiring managers that you're right for the position. Always keep in mind the level of formality that's expected in the workplace; what you put on for a job interview at a professional company is not what you would wear to one at the mall. Have on clothing that you feel comfortable and look great in. But, if you want to get higher chances of landing the post, you should try to match or be dressier than the company's dress code.
3. Accessorize carefully.
Keep it simple when it comes to your accessories; men should avoid ties that are too loud. Just go with a simple one with small patterns, and unassuming dress shoes. Don't go for a pattern that is not appropriate in the office like neon, leopard, or skulls. You can still wear a pocket square tie with a color that compliments your suit to show some personality. For women, less is more; simple pair of earring that are a little understated, a thin bracelet or a watch, and shoes that are workplace-appropriate.
4. Choose a color that isn't distracting.
There are a couple of things that you need to keep in mind when it comes to the color palette of your outfit: First, don't be ordinary and boring in all neutrals. By dressing up in something too plain like that, the interviewer may not remember you. If you're going to wear neutral shades, try to match it with a colored shirt or blazer, or just accessorize it with colored handbag, tie, or pair of shoes. Second, sporting neon hues can be too distracting. Don't pick a trendy, loud one; a classic tone is best for interviews.
Are you a new player in the job hunt game? Make sure you include your resume to your preparation. Our entry-level resume writing service guarantees you to catch hiring managers' attention. Contact us today for inquiries!
Sources: universitylanguage.com | timsstrategy.com
Photo by Rebrand Cities from Pexels