As part of the military force, you might have encountered risky, life-and-death situations at least once. You've had days of training that honed your skills and values. As you prepare to leave the service and ease into the civilian life, though, you are faced with a new challenge in your life. It is to enter a new career either in the public or private sector. With that, of course, you would need an effective military resume for your next career.
What are the jobs in the military sector? 
The United States Armed Forces have six active branches, namely Army, Air Force, Coast Guard, Marine Corps, Navy, and Space Force. Mainly, jobs in this military sector involve securing the homeland, keeping peace, and aiding partner nations in times of crisis. While most of the field jobs are dangerous, there are also careers in this field that are similar to other office jobs. For instance, there are staff doing clerical, public affairs, and support service.
After years of serving this noble duty, many veterans aspire to land a job in the civilian workforce. While this is possible, you might need a little career advice in writing a military resume. Well, you're in the right page! Our career experts here at Resume Prime will give you tips in preparing your pass to your next career journey.
What is a military resume? 
A military resume or Army resume is a job search tool that veterans need to prepare and submit as they look for jobs in the civilian workforce. While you might be involved in various works during your service, being able to communicate your transferable skills into your resume remains a challenge. Unlike in the service where military jargons are widely known, your hiring manager might not be able to relate these terms to the posted job roles. This might diminish your resume's impact and selling power.
To make your job search tool stand out, you must be able to translate your military experience to laymen's terms. It might sound complex, but Resume Prime will help you during this phase. Read on to know the best tips in writing a military resume.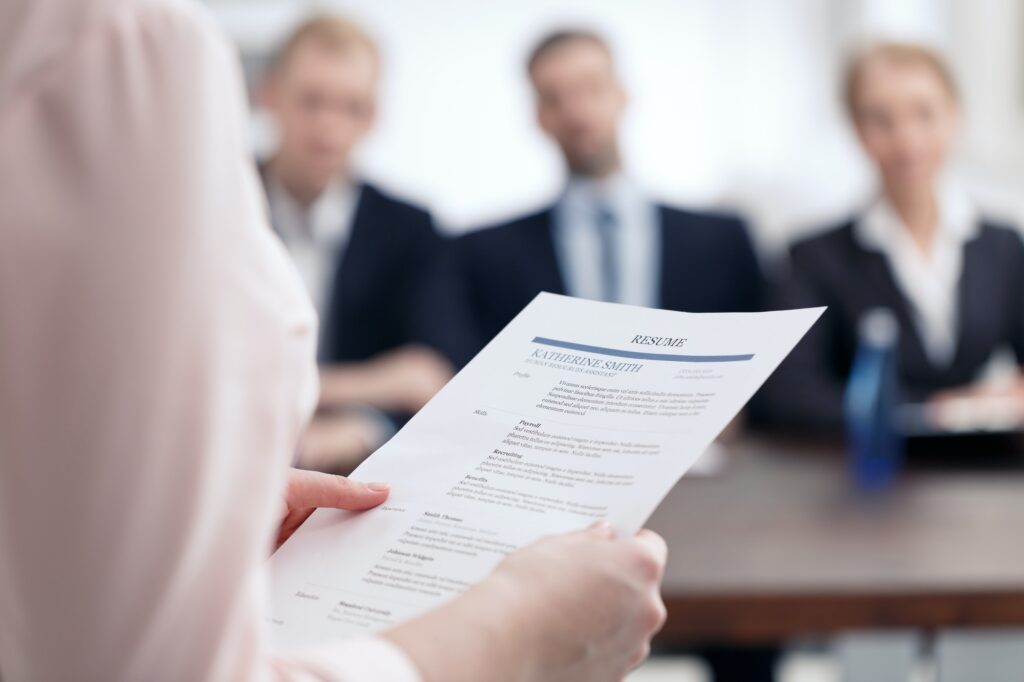 How to write a military resume? 
Make way for your fresh career path. Learn how you can transform your skills for your next big jump. Here are tips on how you can elevate your job search tool.
Backtrack military experiences.
The first step in creating a detailed job search tool is to backtrack all your work background. Since the military sector has various sets of roles, it's easy to miss out a vital info. List all your previous roles down while serving your duty. Having a list of all these details is helpful in sorting skills that you can apply to your desired federal or civilian career.
Simplify military jargon.
Military terms are not commonly used in a workplace. For instance, servicemen use the word "commanded" to refer to any given task while civilians use the word "assigned" to refer to the same action. Also, replace acronyms with the full term to give them better grasp of what you want to say. In short, you must be careful in using words and terms that hiring managers might otherwise not be familiar with.
Include relevant training.
Recall the training and short courses that you took in college or while in service. Have you joined media or planning courses before? Try to relate these specialized training with your aspired job post. If you think you need extra knowledge in other fields, there are many free and paid online courses that you can take.
Highlight transferrable skills.
If you're having a hard time relating your technical skills with your desired job, you can always start with your soft skills. You can include communication, management, or leadership skills as part of the list. You can also include certain experiences where you applied the said soft skill.
Use keywords.
Keywords are buzzwords that are crucial to the job post. You can get a hint of these keywords when you read the job description of your desired job role. Include these keywords throughout your resume, especially in the skills section.
Hire a Military Resume Builder Today 
Today, there are a handful resume writing services online. Despite this, there are only few firms that can offer military resume writing service. A skilled resume writer can translate your experience, skills, and knowledge to help you in your career search. They can also give you career advice on job calls and other hiring process matters. Whether you are preparing to serve the federal sector or seeking to be a part of a private firm, your job search tool is your pass to this career change.
Never let your job search tool lessen your chance of landing your target job. Make your resume stand out among the pool of applications. Partner with Resume Prime to highlight your value and help you launch your career! Check our military resume writing service to know more.