In resume writing, generally there are four major types of resumes. And one that arguably garners the most attention today is the functional resume. This format differs significantly from the traditional resume, which explains why many job seekers ponder whether this format is appropriate for them.
Have you wondered the same thing? Or, at what point should one make format their resume this way? Let's take a closer look at it. In this post, we'll go through why and when you should write a functional resume. We'll also provide writing tips on how to format an impressive skills-based resume.
What is a Functional Resume?
Sometimes referred to as a skills-based resume, a functional resume is a specific type of resume that places more emphasis on a candidate's skills than their career history. Unlike a traditional, chronological resume that prioritizes relevant professional experience and achievements; this resume format groups a candidate's expertise under skill sets or categories of skills.
Since this format places the primary focus on relevant skills, a functional resume allows applicants to better tailor their resume content to a specific role their hoping to land. In effect, they can downplay concerns that revolve around job titles that don't sound relevant, employment gaps, or a diversified work history.
What is the Structure of a Functional Resume?
A functional resume is structured similarly to other resumes. The main difference between this format and other resume types, however, is that this resume emphasizes your key competencies. The skills and achievements are featured prominently in the body of the resume, while briefly listing the work experience with just the job title, employer, location, and inclusive dates of employment.
Are you still unsure of the section and how to lay it out? If yes, here are some of the recommended sections and contents for your functional resume:
Contact Information
Like other resumes, this one begins with your contact details, which include your name, address, phone number, or email address. It may also include other links to your online profiles, such the URL for your LinkedIn page. This enables the hiring manager to contact you and invite you to an interview.
Qualifications Profile
A resume profile or an overview of your professional background should be the next section of your functional resume. This gives the recruiter a glimpse of who you are as a professional, and piques their interest to read the remainder of your resume.
Summary of Relevant Experience
As discussed previously, the skills section (also referred to as summary of relevant experience) is the most important section of your functional resume. The skills and expertise you possess in relation to your desired job should be listed in this section. It may also contain examples of accomplishments related to the skills.
Here is an example of skills you could add to your functional resume:
Hard Skills
Operations and Business Management
Employee Supervision
Customer Service
Computer Expertise
Administrative Support
Soft Skills
Interpersonal and Communication Skills
Creative and Critical Thinking
Active Listening and Skills
Teamwork
Note: These are merely examples of skill set for resume; the skills you list on your resume will still depend on your experience and the demands of your desired position or industry, so be sure to read the job description carefully and take note of the keywords.
Work Experience or Work Chronology
As indicated above, the emphasis of your resume is on your skills, thus you should only discuss the details of your work experience briefly. Just include the company name, your job title, and the dates you worked there. It is advisable to omit dates or include merely the year if you have gaps in your employment history.
Education and Professional Development
List your educational and training background by including the name of the institution, area of study, and diploma received, if applicable. If you lack any formal education, list your training and certification instead.
Optional Sections
If you still have some space left on your resume, you may also add sections for your projects, extracurricular activities, and professional affiliation as it relates to your target role.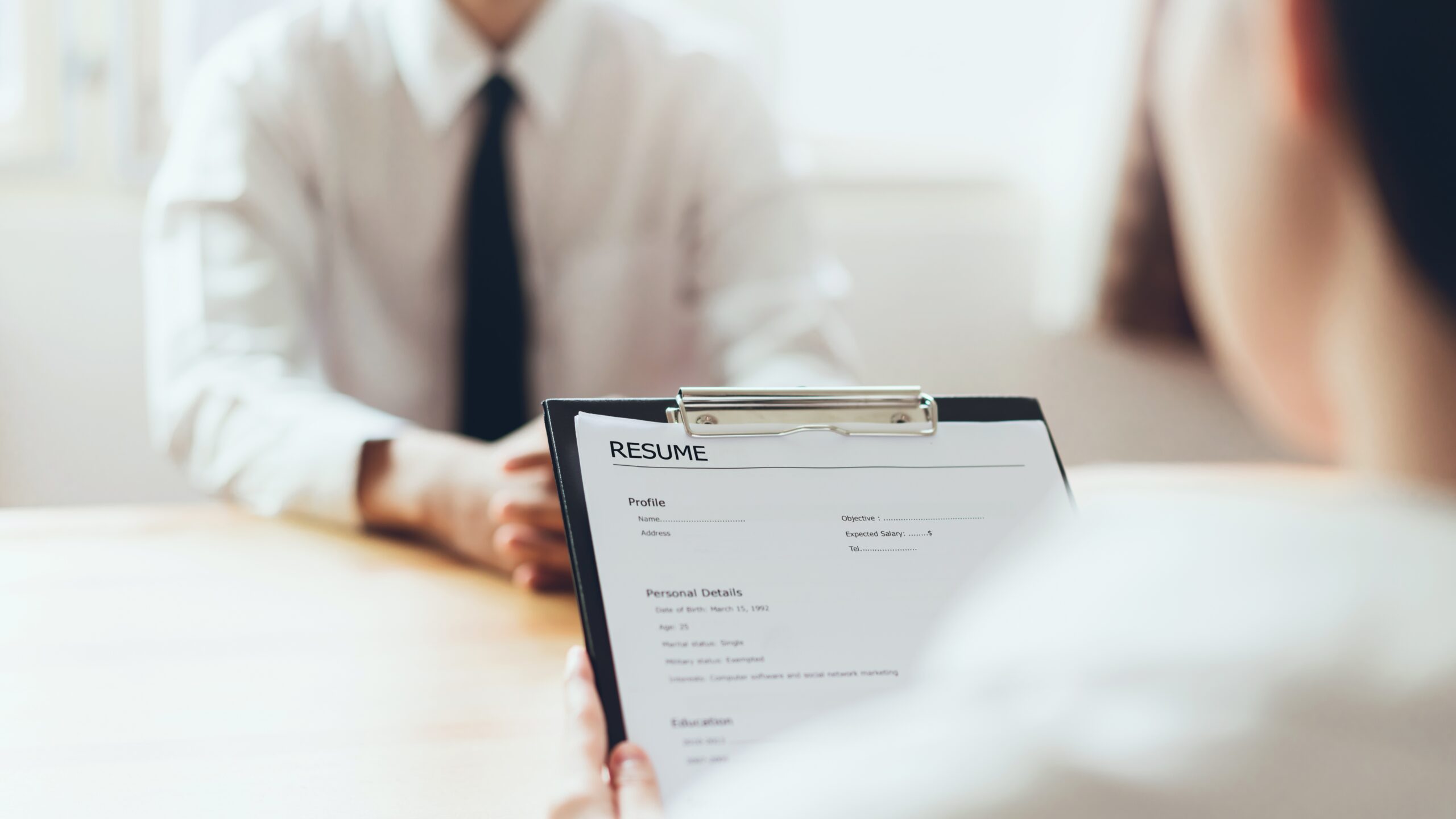 When Should You Write a Functional Resume?
Functional resumes can be used by recent graduates with considerable education and a strong set of skills relevant to their field of employment. It also gives some advantages to those who have worked for a limited number of organizations and whose skills are more valued than the employers they have held employment with.
Aside from the above reason, you may also consider using the functional resume format in the following situations:
Switching to a new industry or changing careers: If you're changing careers and have little relevant expertise in the new field, you may want to use this format. This could help you demonstrate how your transferable skills—acquired through a variety of experiences—might be relevant to the new position.
Long periods of unemployment: If you haven't had a professional job in a while, you can use this resume to hide your work experience gaps. Listing your skills first is an excellent strategy to catch the eye of a potential employer before they look into your career history.
Inconsistent employment history: If you have held temporary positions or have performed a variety of jobs, using a functional resume may be a good strategy to arrange your experience in a more compelling way.
How to Write a Functional Resume
Now that you have an idea of how a functional resume works, it's time to learn how to write one. Here's a list of steps you can take to create your own:
1. Choose a professional resume design or layout.
To start your functional resume, select an eye-catching yet professional resume template. Applicant tracking systems (ATS) may find it difficult to read fancy font styles and overly designed page layouts with columns, charts, or graphics so try to avoid including this as much as possible.
2. Write a striking resume summary.
Skip writing resume objectives; instead, start your functional resume by crafting a Qualifications Profile or Summary section. Write 3-5 sentences highlighting your biggest professional achievements, career highlights, and relevant skills. This is to show the recruiter in one glance that you're qualified for the position you're applying for.
3. Identify and group your skills into categories.
Pick your strongest skills. Carefully select the ones that are most applicable to your position and in line with your target field. Follow it up with a short, detailed description or give some numbers to back up your statement. Quantifying your skills in your resume instills confidence in the employer. Additionally, it will give the recruiter a better understanding of your accomplishments and capabilities to fulfill the requirements of the position.
4. Make sure to use proper keywords and action verbs to describe your skills.
Review and use the job posting as a guide in choosing keywords to use in your resume. Then use these keywords as the titles for your subheadings or in the bulleted lists where you describe your skills in more detail. You may also want to use powerful action verbs to emphasize the tasks you are capable of performing.
5. Edit and proofread your resume
After you've written your functional resume, don't forget to proofread your resume to ensure it's free from any resume mistakes, such as typos, inconsistencies, and grammatical errors, as your resume is typically the first impression an employer has of you.
Additional tip: Writing a cover letter can be a helpful supplement to a resume, giving employers a chance to understand your qualifications and the skills that make you a strong choice for the position.
Functional Resume Example
Are you having problems writing a functional resume? Check out this functional resume example written by one of our professional writers to get some inspiration before writing your own: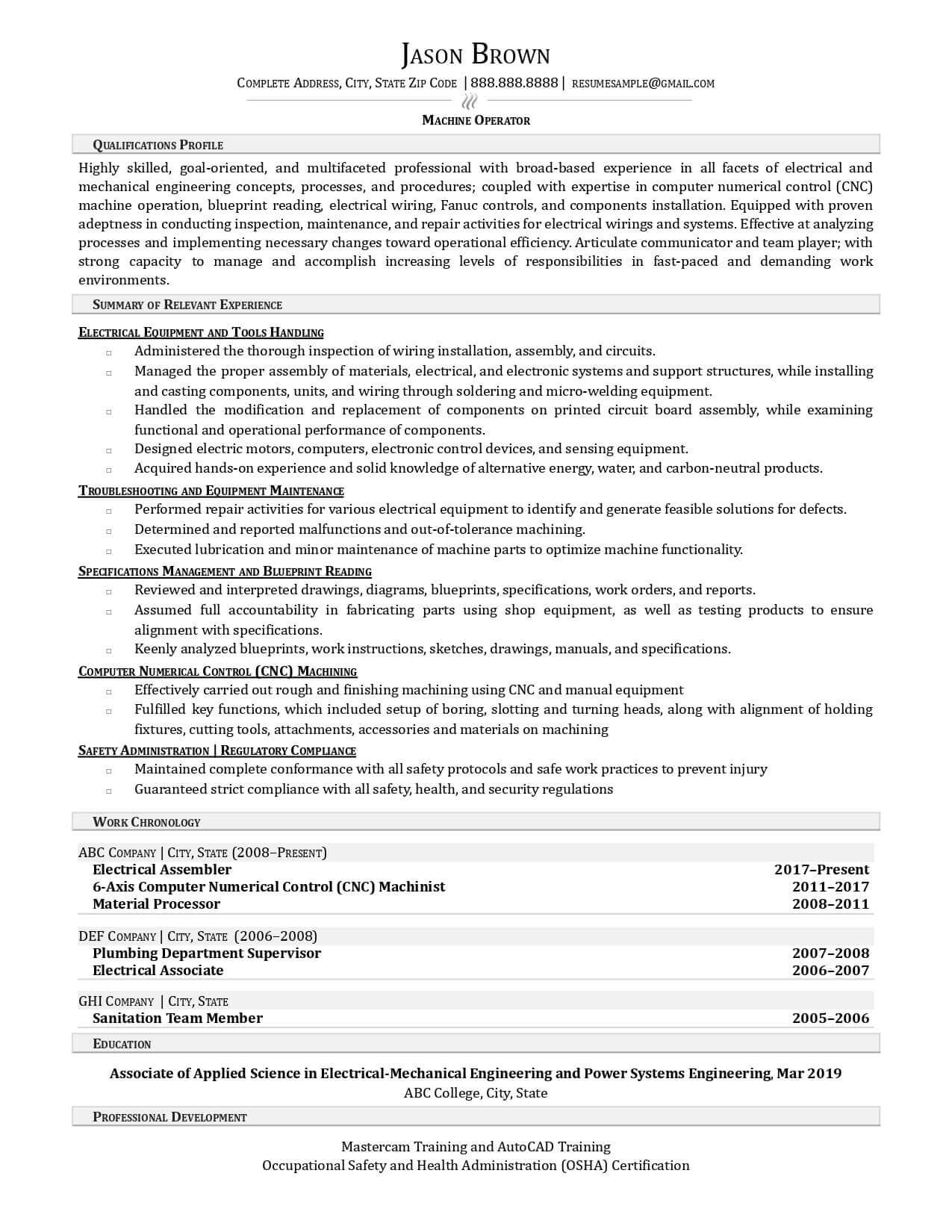 Perfect Your Functional Resume with Our Expert Writers!
Functional resumes are becoming more and more popular among job seekers, particularly for those with minimal and diverse professional backgrounds. However, what they don't know is that this format is not just for applicants with non-traditional work histories. This resume's specialized skills section is also useful when it comes to ensuring you have the appropriate resume keywords for applicant tracking system searches. Therefore, if you lack any professional practice and are having trouble with your resume ranking in ATS, you should start thinking about the abilities you have and highlight these skills with a functional resume.
Do you find it difficult creating one? If so, don't be concerned; Resume Prime has got you covered. Start building a flawless functional resume for your job search by taking advantage of our resume writing services right away!